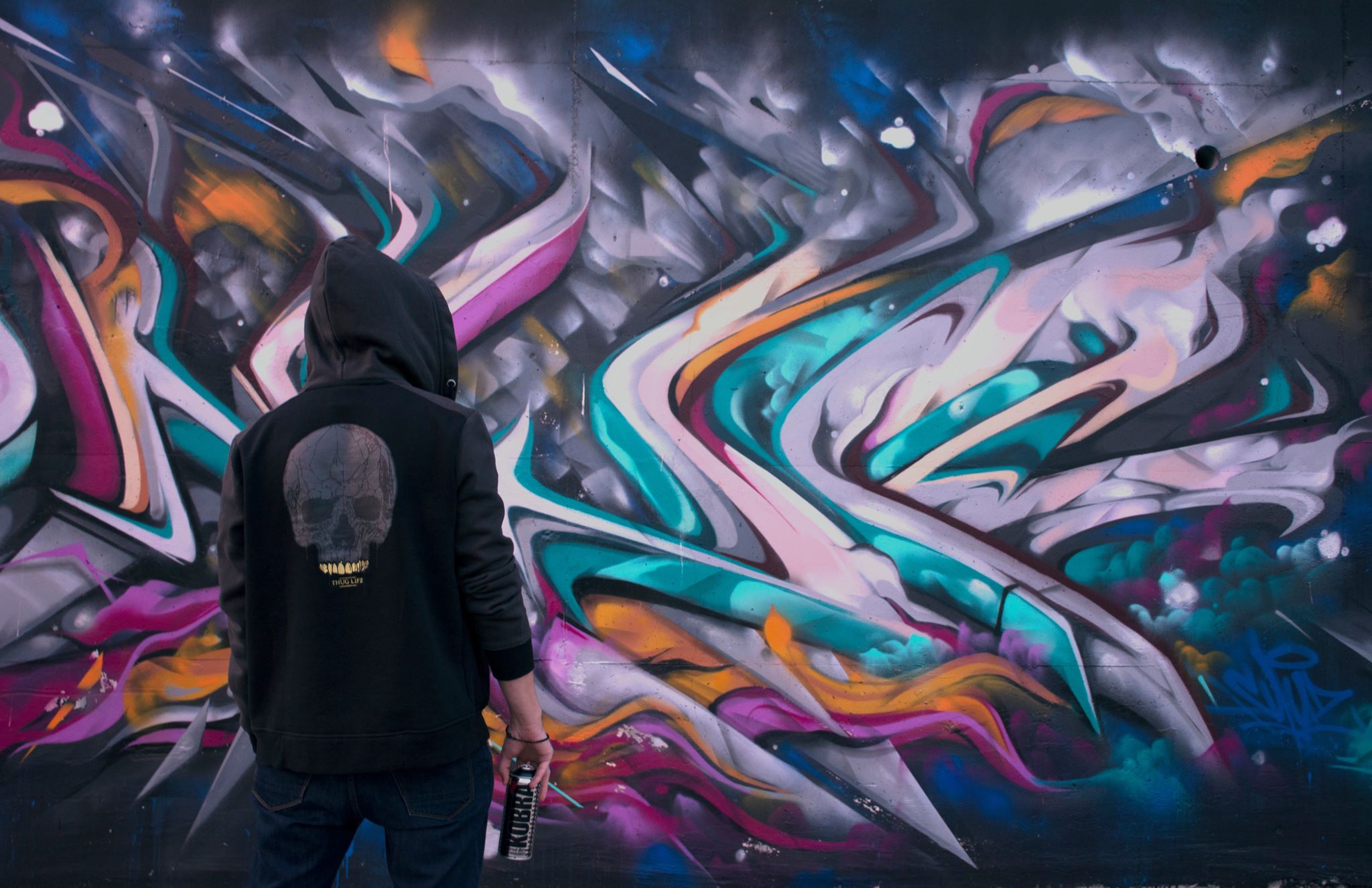 What is your background and studies?
While my main roots is Graffiti and tags on the Streets, I remember myself drawing ever since I could hold a pencil. I've Finished Graphic Designs highschool but mostly I am a self taught artist that experiment with different elements of art and keep evolving my style.
How did you start your career and what were your first steps?
Inspired by the Street Culture, I started my first tags and bombs on the streets at the age of Twelve, later on as I grew up I started taking my Art more seriously focusing on creating a unique style to be recognised from other Graffiti Writers and Artists.
What does your work aim to say?
Unlike many other artist I don't aim to Say something with my work. It's all about the search and getting lost into colors and shapes. Usually my Letters Style shows the state of mind I'm into that particular time. It gets more clear for the amount of work and details for those who follow these thing?
Who are your biggest influences?
I'm influenced by people who started with nothing but only passion about their art and made it on top. Its a long list from different kind of arts.
Is there an artwork here you are most proud of? Why?
Every piece of art I make its unique and different for me. Few months back I've been requested on a different kind of commission and with nothing in my head, came up with an idea and result that turned out as one of the main things im working now. I named this Painting ' M E T A M O R P H O S I S ' and totally opened my mind into new paths.
Which current art world trends are you following?
Mostly Graffiti and Street Art but I've been paying attention a lot to the gallery world lately.
What do you like about your work?
Everything! I enjoy every moment of it. The search the find, all the process it sets me free and feels good!
How do you navigate the art world?
Trying hard not to get repetitive and much influenced by other artists and do it with my own way. I want people recognise my work as a different thing. I wanna keep up with the world of art because art keep progressing.
How do you price your work?
Priceless, Golden It's reflection of my soul, this is me so I can't really put a price on myself. When it comes to commissions I try be inside the terms of the market.
Describe your practice/profession with 5 words
Dedication, Passion, Journey, Expression, Art.